What Our
Clients & Partners

Say...
I don't know where to begin except that I am so filled with gratitude for Kimberly . I truly could not have asked for a better experience; I am still blown away. Through the process of searching for and buying my home Kim has been nothing short of a Godsend - incredibly knowledgeable, patient, thorough, responsive, honest, and one heck of a negotiator. Time and time again she went above and beyond for me, even AFTER the sale of my home was complete. She has proven to be not only an incredible realtor, but also just an all-around good person. I will be forever grateful for all Kim did to get me into my dream home, and I would recommend her any day of the week to anyone who will listen!

-nicgaudet23
Kim Velazquez sold our home with the highest level of professionalism and competence. The entire process was simplified and broken down for us to the point that we were able to understand the work flow of the home selling process. She utilizes a team of professionals, painters, handy-men, cleaners, etc that do an amazing job. Kim anticipates issues and concerns and addresses them with practical solutions. I would not hesitate to recommend Kim to anyone!

-psalm107810
I love kim so much, very intelligent, experienced, help full, take time with customer, and loyalty. I'm so thanksful to God that I have her as my agent, She halp me to make my dream come true Thanks for your excellent services.God bless u.

-mpreet123
I like kim so much, very intelligent, experienced, help full, take time with customer, and loyalty. I'm glad to have her as my agent, and I hope I can buy another house in the 3 more you. Thanks for your excellent services.

-kollindikan
Kimberly Velazquez restored my faith in Real Estate Professionals and strengthened my faith in people in general. I must start by saying that, in my quest to purchase a home, I was quite discouraged by the lack of response/help/commitment in the Realtors I reached out to via their Zillow ads and other means. Only a few ever replied to the countless inquiries I initiated through their own advertising. Of the few who responded, one replied 2 months after my inquiry; another replied within hours but once she learned my budget, I never heard from her again. Kimberly was the exception to all this. She and her husband, Marco, The Lazarus Team, are a team who made a commitment to find the right home for me, despite my budget. Immediately upon clicking on that Zillow inquiry box asking for more info on a listed home, my phone rang. Marco was on it! He answered a few questions and made an appointment for me to meet his wife, Kimberly, to view a listing. I had a very long drive as I was coming from out of the area and traffic made me late by about 30 minutes. Kimberly was cheerfully waiting to show me the home. It wasn't the home for me but things didn't end there, they actually just began. Kim worked tirelessly to find me that "needle in a haystack" that fit my budget, met my needs, and where I would be happy living. She went over and above to compensate for my physical restrictions (spinal injuries which make driving long distances difficult) by offering to meet me where convenient for me, and do the long (1 1/2 hour) drive to the area I was searching for a home. She was attentive and determined to help me find my home. Truthfully, she was selfless. She even went so far as to notify me of a home "for sale by owner", knowing there was no commission in it for her, but was hopeful for me that it might be a good option for me. It was not the home for me so she continued to search, send letters to desired neighborhoods, and was relentless. I was also confident that when we found the right home, it would be a wise purchase as Kim also has many years of experience as a Real Estate Appraiser under her belt. Kim made it happen! I am now a homeowner, living in a wonderful community where I am very happy. I will be forever grateful for her dedication, attentiveness, and commitment to find the right home for me. I can't say enough about her integrity and commitment and thoughtfulness. Kim is not just my Realtor, Kim has become my friend

-zuser20151120165553062
Submit Your Review!
We'd love to hear from you! Use this form to send over details about your experience with our mortgage team.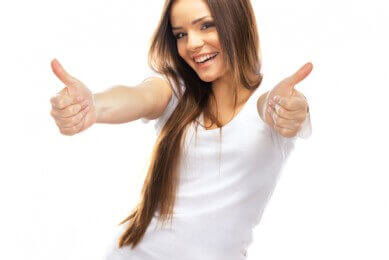 Get Your FREE Pre-Approval Letter Now!